2015 is an exciting year for Saveurs du Mont Blanc!
We can now offer large scale catering operations as well as food deliveries, party plates and almost anything else. With a large professional kitchen and lots of shiny new equipment as well as a refrigerated van to transport everything in, we can fulfil all your food requirements in Chamonix and the Haute-Savoie.
Wedding season has begun!
2 weddings already in May... or one and a half. A french-australian couple who had already celebrated their wedding in Australia but the French side of the family decided to in Chamonix too, French style with a 'croquembouche' made by Zoe.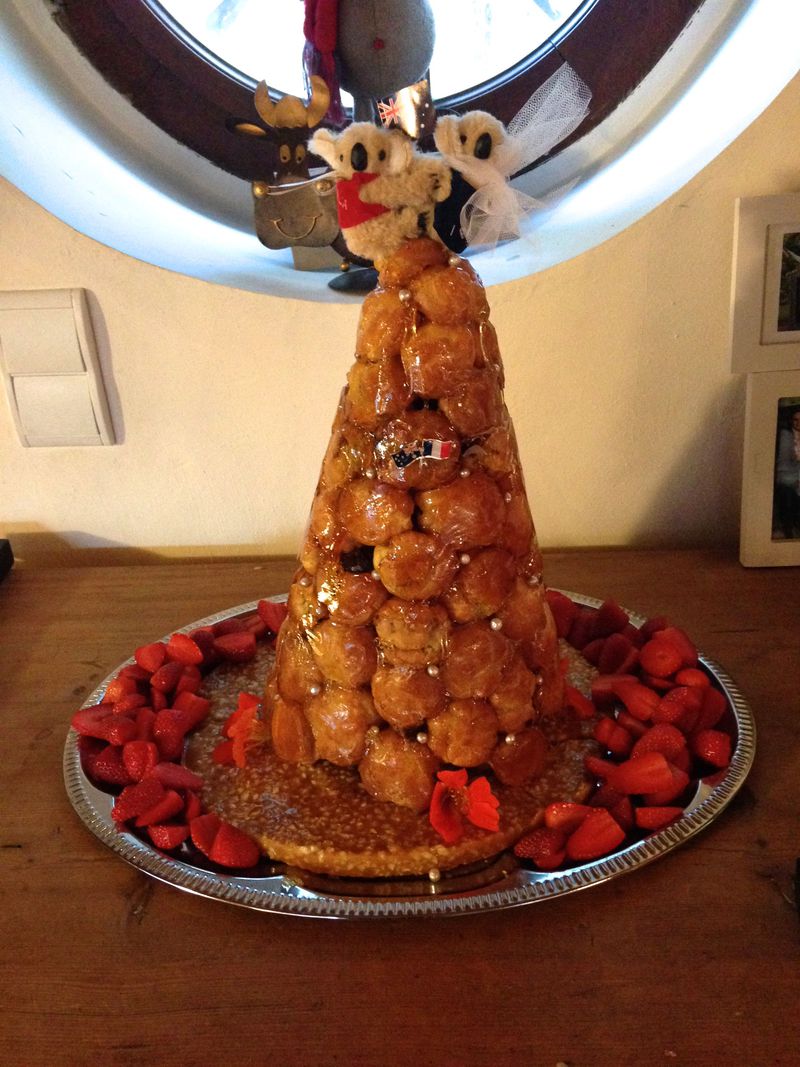 The second wedding was for a young Parisian couple, passionate about their food!
On the menu :
Spicy crab rillettes with roquette, tomato and avocado salad
Seared 'Duperier' foie gras on homemade brioche with sautéed melon and balsamic
Scallops and calamari on a plancha with ginger teriyaki
Confit tomato, mozzarella, and cured local beef brochettes
Artichoke hearts wrapped in local ham
Main course : Black Angus beef fillet with homemade truffle and thyme pommes dauphines, morel mushroom sauce and asparagus
Followed by a local cheese platter, cupcakes, Valrhona chocolate truffles, cupcakes, and chocolate fondants made by Zoe with a wedding cake made by our patissier partner Sylvain. A wedding cake with dark chocolate and praline mousse, a dulcey and dark chocolate mousse and dacquoise base....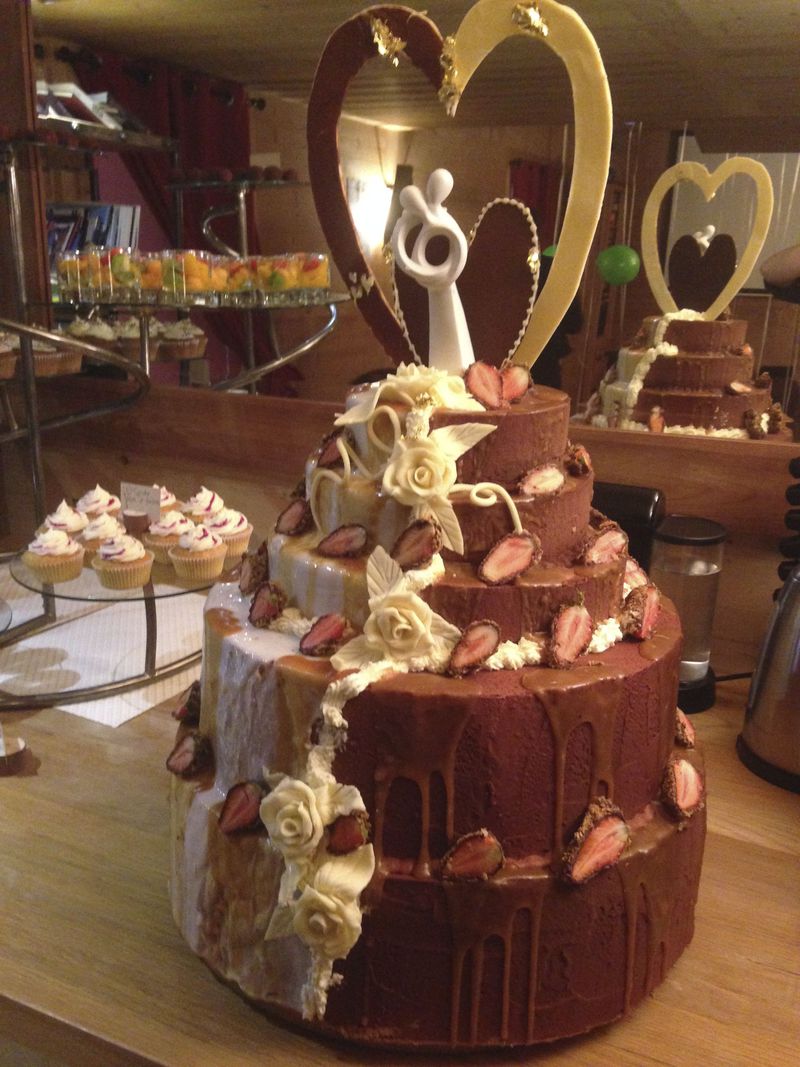 What better to make a chef happy than a delivery of 12kg of Valrhona chocolate? Valrhona make one of the world's finest patisserie chocolates, and if you think that you don't like white chocolate, then their Ivoire and Dulcey chocolates will make you think again!