For a special evening or to really make the most of your holiday hire one of our private chefs, on an evening meal only, or breakfast, afternoon tea and evening meal basis.
Private chef evening menus from €30 per person (minimum 12 people), or on a chef + ingredients basis.
Private chef menus are tailored to each group but here are a few examples.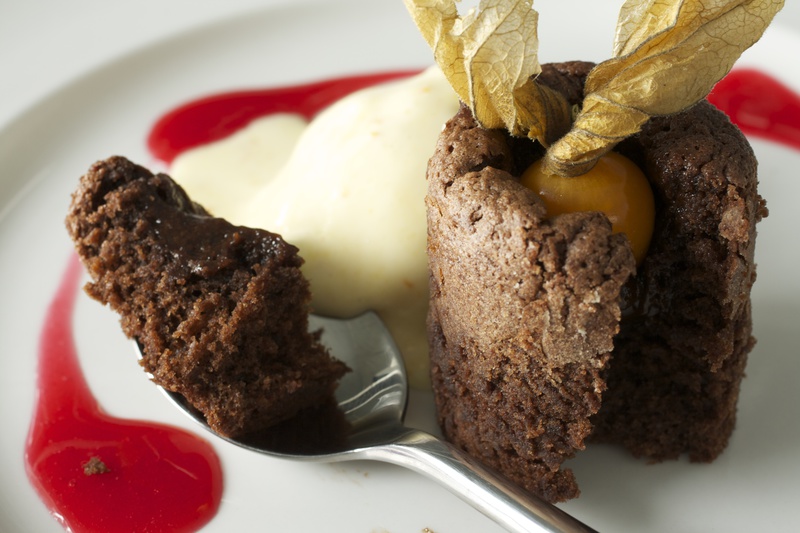 Canapés
Chanterelle mushroom, parmesan and local ham tartlets with rocket salad
Roast monkfish with a lemon, herb and olive dressing, saffron and vegetable risotto
Selection of local cheeses
Dark chocolate fondant with white chocolate and cointreau ice-cream
Canapés
Fresh and smoked salmon tartare with sarrasin blinis
Fillet steak with pepper sauce, gratin dauphinois and seasonal vegetables
Selection of local cheeses
Dark chocolate mousse, shortbread, salted caramel and poached pears
Canapés
Fresh spiced crab and tomato towers with roquette and tomato coulis
Herb crusted rack of lamb with a red wine sauce, root vegetable purée, and steamed mangetout.
Selection of local cheeses
Lemon meringue tart
Canapés
Langoustine, saffron, chickpea and vegetable bisque
Free-range farm chicken with roast vegetables, fresh basil, balsamic jus and crispy herb polenta
Selection of local cheeses
White chocolate and rhubarb cheesecake
Canapés
Fresh scallops with port jus and pea purée
Veal osso bucco with gremolata, and herb polenta
Selection of local cheeses
Tiramisu
Canapés
Spicy braised free-range pork shoulder with sweet chilli dressing & roquette and cucumber
Fresh salmon fillets, pan fried with ginger, lemongrass and chilli, served with lime and coriander and rice
Selection of local cheeses
Dark chocolate millefeuille
Canapés
Scallops with ginger, lemongrass, chilli and soy dressing
Ginger teriyaki duck breast with rice and julienne vegetable, coriander, mint & cashew nut salad
Selection of local cheeses
White chocolate and cardamon mousse
‹